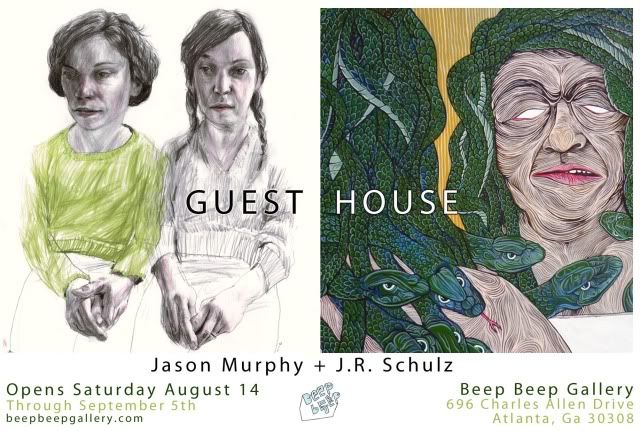 Be sure to stop by
Beep Beep Gallery
for "
Guest House
" a show by Jason Murphy & J.R. Schulz this weekend!
Also going on this weekend is the
Living Walls Conference
, a conference on street art & urbanism.

"An exhibition and conference focused on street art and its role in engaging public space.
We are bringing in the works of an international selection of artists who typically make use of the streets to showcase their work. We have also sought artists that re-appropriate the public realm, attempting to take charge of their media space.
Artists will be asked, along with submitting artwork, to present some form of documentation of their other works as well as their process in order to illustrate via pictures, video, sketches, words, etc, the scale and context in which the artist typically works in public space."
and don't forget our Harlequin & the Hare show is up and you need to see it!

-Megan