Home Show--One week from today (DEC 6TH!!) ,7-10pm!!! Can you believe a month has past by already??
Anyways, here's some awesome pieces that'll be up!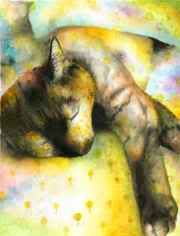 "Maeby" by Natalie Osten
"Orphanage" by Eric Trimble
"Leaving Home" by Tim Boyd
and DONT FORGET! Kraftwork is this Thursday night! Dec 4th from 7-10pm! great time to buy gifts!