Young Blood fans, make sure you make your way down to the gallery sometime this week if you haven't been able to see Sam Parker's work yet. This will be the last week that his art will be on display in the gallery, so don't pass up an opportunity to see some fantastic works! While the main show will be put away at the end of the month, if you still wish to purchase a color print from Sam, they will still be sold in the gallery until they are all gone.
For those who have already seen what Sam Parker has to offer, get ready for our next show coming up soon! From July 5th through the 27th, Young Blood will be hosting a show for artists
Derek Weisberg and Crystal Morey.
These two amazing sculptors from California will have a variety of impressive works on display, so be sure to come and see!
For more information on these artists, visit their websites:

http://crystalmorey.com/
http://www.derekweisberg.com/
New to the gallery!
Works from artist Matt Cipov (
Matt Cipov's website
)
Prints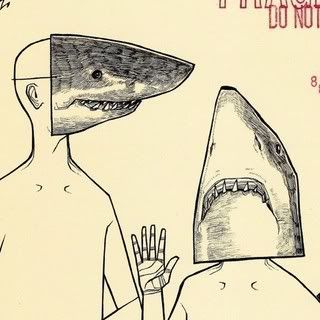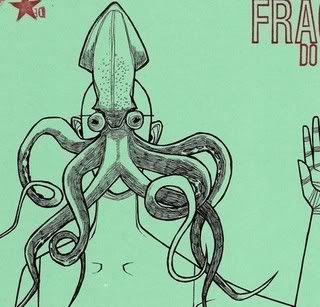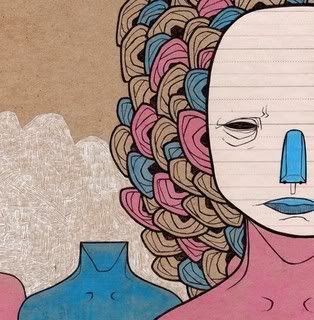 Also featuring sticker sets...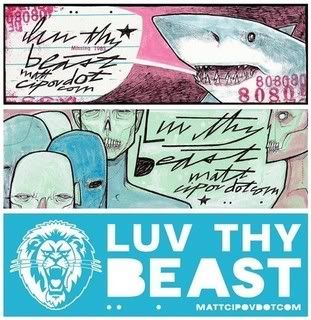 ...And button sets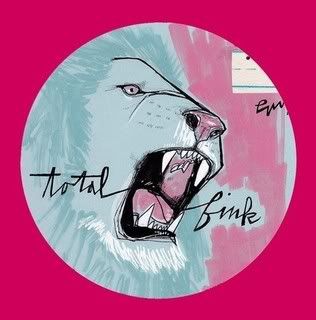 Also, now featuring prints from artist Timmy K. Kramp (
Timmy K. Kramp's MySpace
)
ATTENTION: All hairpins from Cara Lyndon are now 20% off!